Classic Target Adjustable Sight (Refurbished)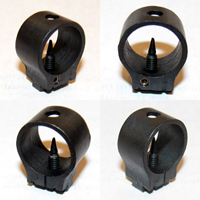 $ 32.00 USD
This is a

complete, refurbished

Smith-Sight of the design I used c. 2014 to 2016. I sometimes find these on the used market, acquire them, and refurbish and update them.
Specs were checked, and a new post and set screw installed, and the sight was refinished.
This carries the same

unlimited lifetime warranty

as do my current, new sights, and you save $10.


I only have this one. First come, first served.
1911 Hammer - Hi Impact - Stainless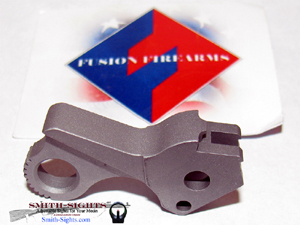 $ 45 USD
I bought this hammer and went a different route. This hammer has never been installed.

Fusion Firearms Part #1911-HMR-14-8
Free shipping.
Wolff Springs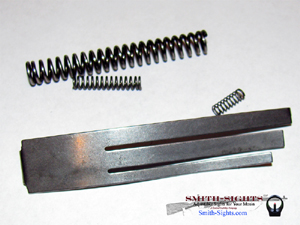 $ 15 USD
Wolff sear spring, mainspring, and, I believe, a Series 80 FP block safety spring. Never installed. I'd keep this but have a bunch of other springs and will never use this set, and it could help someone.
Free shipping.
Ed Brown Hardcore Slide Stop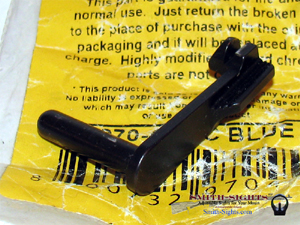 $ 0 USD
- Sold -
Ed Brown Hardcore Slidestop,

slightly used.

I installed this, ran it for a couple magazines, and went with a different style I liked better. I didn't do any fitting; just ran it. It's like new.

It's a forged, high quality part.


Free shipping.