Fully Adjustable Sights | Your best sighting solution for your Mosin-Nagant | Free Shipping | Unlimited Lifetime Warranty
News and updates:

They are currently shipping.
I also have five (5) 91/30 sight and two (2) M44 sights available

for immediate shipping.



M44 Adjustable Sights, Wide Base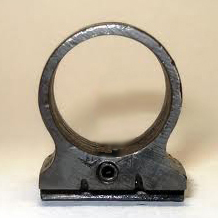 $ 68 USD

Fully Adjustable!

• For all post-1945 Russian M44 carbines, all Polish M44 carbines, all Type 53 carbines, and any others which use the wide-base sight.
• Please choose the post(s) you want from the list on the right and add it/them to your order.