Wheeler Makes It Right

About a year ago, I purchased a Wheeler F.A.T. (Firearms Accurizing Torque) Wrench from the local Big R. I wasn't overly impressed with it as the knob was a bit gritty when I turned it, and it came in a clamshell wrapper that was meant to be disposable. The bits were loose in the clamshell wrapper.
The end of the wrench was a male ¼" drive, with an adapter being required for use of the bits. I didn't understand this, but it worked well enough. After almost a year, it went out. It got impossible to set, and overall just died.

I tried to take it back to Big R. They would not do anything – even though the F.A.T. Wrench has a one-year warranty, they refused service as they no longer carried the tool. They wouldn't even send it in to be repaired.

I came home and contacted MidwayUSA. I've been a loyal customer of theirs, and maybe they could do something for me even though I hadn't bought it from them (I needed it that day, or I would have!)

The next day I had a response from both MidwayUSA, saying they had contacted Wheeler Engineering, and an email from Wheeler. They requested I send the torque driver back, accompanied by a printout of the email.

I expected them to repair it and send it back.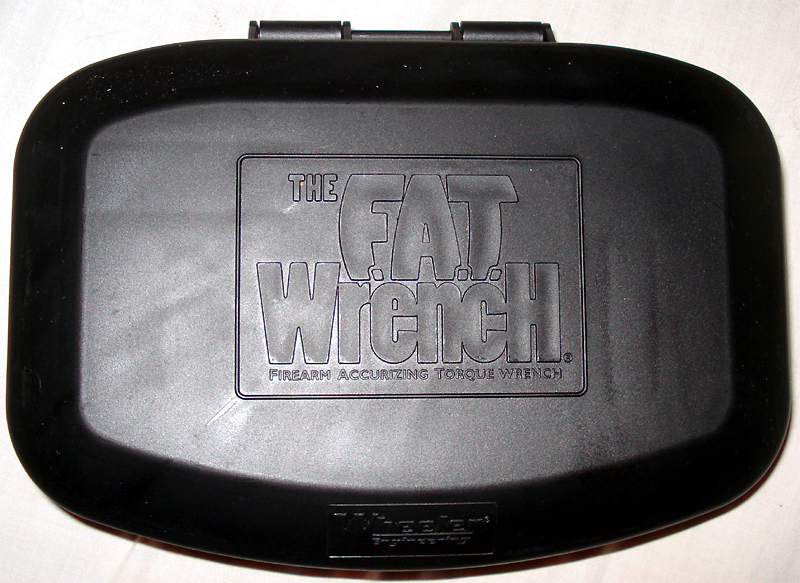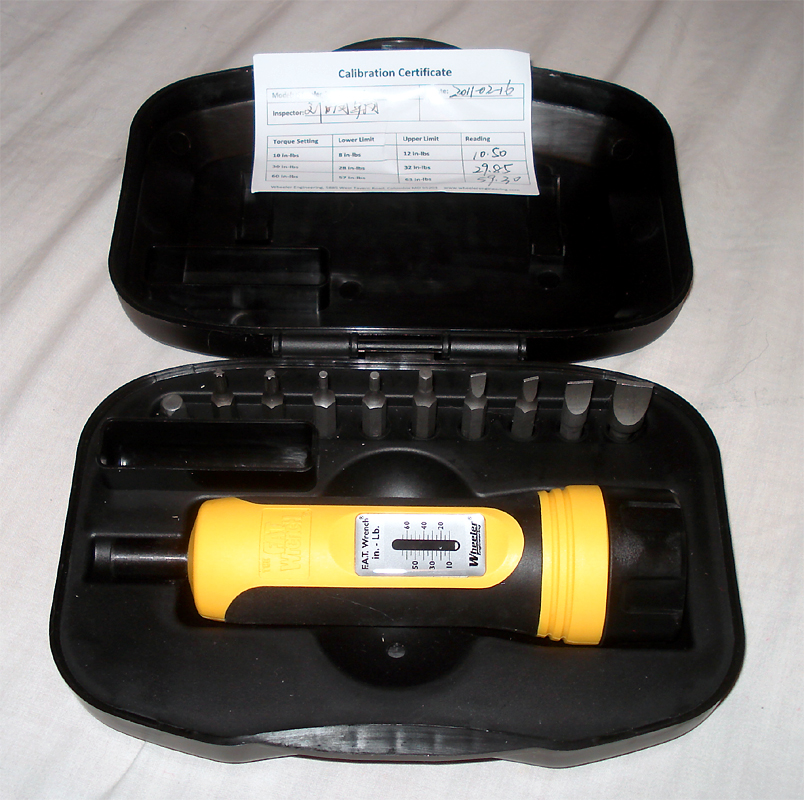 Imagine my surprise when this showed up via UPS yesterday!

The storage box is sturdy, the torque wrench itself has been improved – no more adapter necessary, a much smoother action, and refined printing on the tool itself. Along with the hard clamshell case, they included the calibration tag and a new set of bits. This was totally unexpected.

I have to give props to Wheeler and their parent company, Battenfeld Technologies ( www.battenfeldtechnologies.com ).
I will report back in a year and let you know how this refined version is holding up!

- Josh